2002 Hardback, Paperback, Large Print, Book Club, Audio
When Lucy Patterson promises her dying mother that she'll leave the comfortable home they've shared in Wallasey with her mother's employer, Stanley Jones, to go and live with her Aunt Flo on the other side of the Mersey she has no idea of how terrible the consequences will be - but can she break her promise to her mother?
Available from Amazon
[Rollover cover image to see original version]
2002 Hardback, Paperback, Large Print, Book Club, Audio
It's a whole new way of life for Patsy Callaghan when her father stops going to sea because he realises that her mother, Maeve, is neglecting her. When he is killed in an accident, Patsy keeps his haulage business going with the help of Billy Grant, the boy who worked with him. Maeve seduces Patsy's boyfriend and then when Patsy tells her that she is pregnant Maeve disowns her leaving her homeless. Only Billy remains loyal but then he is badly injured at work so will Patsy and her baby ever be part of a family again?
Available from Amazon
[Rollover cover image to see original version]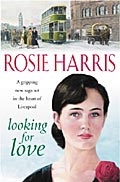 LOOKING FOR LOVE
2004 Hardback, Paperback, Large Print, Book Club, Audio
Abbie, neglected by her mother, vows that one day she will leave the Scotland Road slum.
Although vibrant and attractive she has a constant need for reassurance. Will her feeling of insecurity stand in the way of her future happiness?
Available from Amazon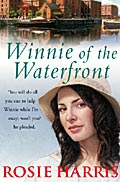 WINNIE OF THE WATERFRONT
2004 Hardback, Paperback, Large Print, Book Club, Audio
Crippled by polio, little Winnie Mallow has little to look forward to in life after her father is called up into the army and her mother, Grace, begins drinking heavily. After her father is killed in action Winnie is sent to an orphanage where she is the butt of children's taunts. At fourteen she is sent out into the world and has to face the hardships of fending for herself, and hopefully of finding the love and fulfilment she's always longed to have.
Available from Amazon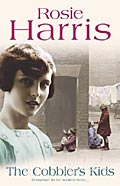 THE COBBLER'S KIDS
2005 Hardback, Paperback, Large Print, Book Club, Audio
Returning from the war, handsome Michael Quinn the cobbler is a changed man. He moves his family from their comfortable home to live over a shop in Liverpool's notorious Scotland Road. Admired and liked by his customers he is a tyrant at home, ruling his family with a rod of iron and a fist of steel. When their mother dies, fourteen-year-old Vera is expected to keep house for him and her brothers Eddy and young Benny.
And so begins a life of hardship and little joy for Vera where Michael drinks away their money and even the small wages Eddy and she manage to earn are barely enough to keep the small family going. Then one day Michael brings Di Deverill home and life becomes an even greater hell for Vera….
Will she ever be saved from a life of drudgery and few rewards?
Available from Amazon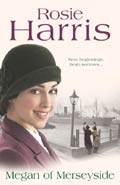 MEGAN OF MERSEYSIDE
2006 Hardback, Paperback
New beginnings - fresh sorrows ...Young Megan Williams has come to Liverpool in search of work and a fresh start. She soon joins her father at Walker's Shipping Company where his co-driver Robert Field takes a great interest in her. But she has fallen deeply in love with dashing Miles Walker and does all she can to discourage Robert. One fateful day, Megan's younger sister Lynn is killed in a tragic accident and in her grief Megan also learns that Miles is not the man she thought he was. Heartbroken but determined to get on with her life, she starts up her own business, but will she ever love again...?
Available in hardback from Amazon.co.uk
Available in paperback from Amazon.co.uk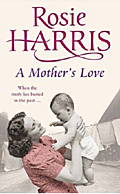 A MOTHER'S LOVE
2006 Hardback, Paperback
When the truth lies buried in the past...Finding herself pregnant, Julia Winter is forced to leave home rather than bring shame on her family. Reduced to living in the slums of Liverpool, she eventually finds work in a respectable hotel where Eunice Hawkins, the manager's wife, is also expecting. For a while, Julia dares to hope for a better life for herself and her unborn child. But soon tragedy strikes - Julia's baby is stillborn at the same time as Eunice gives birth to a healthy baby girl, Amanda. Although heartbroken at the death of her own baby, Julia helps to look after Amanda. However, Paul and Eunice Hawkins hide a secret too terrible to reveal and it is only after their untimely deaths and teenage Amanda's sudden disappearance that Julia finds out the truth. And just when she might have a chance of happiness at last, she is faced with the hardest decision of all...
Available in hardback from Amazon.co.uk
Available in paperback from Amazon.co.uk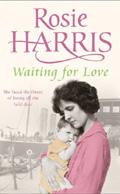 WAITING FOR LOVE
2007 Hardback, Paperback
A life full of shattered hopes...Brenda O'Donnell is turned out by her family when she finds herself pregnant at sixteen. Widowed Sid Rawlins, the rag-and-bone man, says she can come and live with him and he will give her child a name in return for her running his home and looking after his children. Despite the gossip a desperate Brenda has little choice but to accept. Life isn't easy for Brenda and little Ruby but they try make the best of things. Until Brenda falls in love with Sid's eldest son, Danny, and their affair causes trouble within the family. And when Sid dies and leaves the business to his cousin, Charlie, life becomes even harder for Brenda as she faces the threat of losing everything she holds dear...
Available in hardback from Amazon.co.uk
Available in paperback from Amazon.co.uk
2008 Hardback
When Molly's father returns from the war a broken man, the whole family is forced to move to the slums of Liverpool.

Her life was full of hardship and despair but despite many difficulties she refuses to give up hope, and even after her father is killed at work and her mother turns to drink, Molly is still determined to make a better life for herself and her young sister Jodie
Available from Amazon
LOVE CHANGES EVERYTHING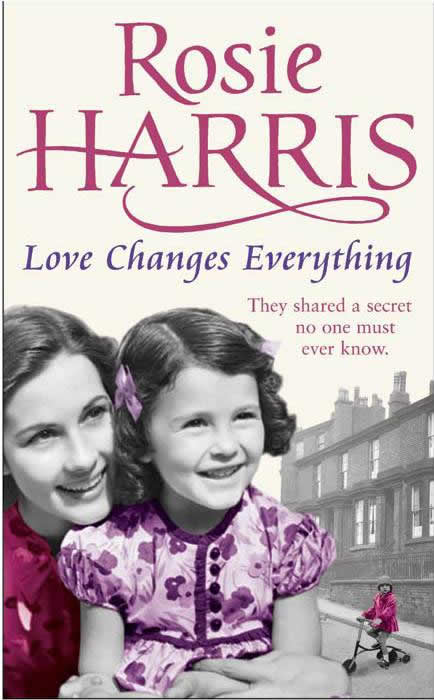 Fourteen-year-old Trixie Jackson hoped she had her whole future ahead of her. But when she is sacked from the local factory she is forced to work as a housekeeper for one of her father's friends - a man she instinctively dislikes. Kept under lock and key, her life soon becomes a living hell. But in her haste to escape she injures herself and ends up in hospital. However, her troubles are only just beginning. When her mother is involved in a tragic accident and dies, Trixie and her younger sister Cilla are left at the mercy of their bullying father. All too quickly he brings his mistress Daisy into the house. And she will stop at nothing to make the girls' lives utter misery.
Available from Amazon
WHISPERS OF LOVE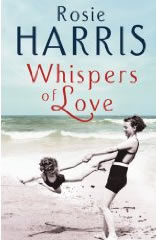 It is 1914 and Christabel Blakemore is happily preparing for her wedding when she receives the shattering news that her fiancé has been drowned at sea. Heartbroken and fearing her parents will find out she is pregnant throw her out she decides to tell them she wants to help the war effort by leaving home to become a nurse.
At Hilbury Hospital she grows close to one of the doctors but he is already married. Knowing that she cannot bring up the baby alone, Christabel asks her brother, Lewis to help her get the baby adopted and makes him promise never to speak of the matter again.
Christabel starts to build a better future for herself, until circumstances force her to return home again. She finds that her brother's wife Violet has just had a new baby and she is filled with remorse and regret about what she has done.
She knows she had no alternative, for her sake and the baby's, but she wonders if she'll ever be free from the fateful decision she made...
Available from Amazon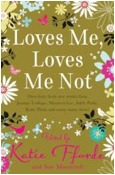 I am still writing short stories from time to time and you will find one called BABY LOVE RULES in a new anthology called LOVES ME, LOVES ME NOT out now!
THE PRICE OF LOVE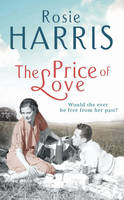 Lucy Collins and her brother Sam have lived side by side with the Tanner family all their lives. Lucy and Robert Tanner long for the day when they can marry and the future is full of promise for all three. Until tragedy strikes when Lucy's parents are killed in a car crash, and Sam is left gravely injured and in need of careful nursing. Sam's girlfriend Patsy refuses to help, and Lucy has little choice but to postpone her wedding. Not only is she left heartbroken at the loss of her parents, Lucy is then devastated to discover that Robert has betrayed her in the worst possible way. With little money and unable to earn a regular wage, Lucy and Sam are forced to move into the slums of Liverpool. As Sam's health deteriorates and their life spirals into poverty and despair, Lucy wonders if she'll ever find happiness again...
Available from Waterstones