2002 Hardback; Paperback; Large Print, Book Club, Audio
When 14-year old Sara Jenkins rescues her baby sister, Myfanwy, from the fire which kills their mother, little does she realise the burden of responsibility she is taking on. Before she finds true happiness she has to face many hardships and fight for herself and Myfanwy and her own unborn child.
Available at Amazon
[Rollover cover image to see original version]
2003 Hardback; Paperback; Large Print, Book Club, Audio
Life is hard for Katie when her handsome but wicked father, Lewis, is imprisoned leaving her and her mother penniless and living in Cardiff's Tiger Bay. When Lewis is released many years later it seems that life must improve but to Katie's horror it becomes worse and there is danger and difficulties at every turn Life seems to be one step forward, two steps back but Katie never gives up.
Available at Amazon
[Rollover cover image to see original version]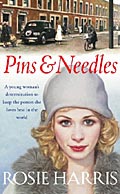 PINS & NEEDLES
2005 Hardback; Paperback; Large Print, Book Club
Tanwen and Donna Evans are twins, but they could not be more different.
Tanwen is pert and pretty, a bubbly extrovert, but selfish and as sharp as a needle.
Donna is plain, placid, warm-hearted and as sturdy and useful as a pin.
Available at Amazon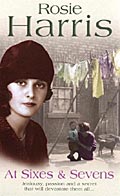 AT SIXES & SEVENS
2005 Hardback; Paperback; Large Print, Book Club
Rhianon and Sabrina Webster are born into a humble mining community. Their stern father dotes on his youngest daughter, beautiful, flighty Sabrina, but it is homely, Rhianon, who strives to keep their family together - until the day when the man she loves, Pryce Pritchard, is involved in a fight, accidentally kills Sabrina's boyfriend, and is sent to jail. Sabrina runs away from home because she is pregnant and Rhianon finds her living in squalid conditions in a Cardiff slum. When the baby is born it is Rhianon who cares for him until Pryce is due to be released from prison after three long years and then Sabrina tells her that the child is his - which of them will he return to?
Available at Amazon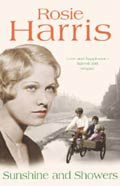 SUNSHINE AND SHOWERS
2005 Hardback; Paperback
Life seems to alternate between periods of stunning happiness for pretty seventeen-year-old Sheryl Williams after she marries dashing soldier Alun Powell, and times when bad luck and despair almost drown her happiness forever.
When their baby, Caitlin is born and Alun, having recently left the army, is unable to find work, they are reduced to living in Cardiff's Tiger Bay. When Alun is involved in a vicious fight and imprisoned, estranged from her own family a desperate Sheryl is forced to turn to the Powells. At first reluctant to help, they agree to take in little Caitlin whilst Sheryl seeks work in Cardiff. Barely able to keep herself together Sheryl spirals into a life of unhappiness and despair, wondering if the will ever be able to look after Caitlin again.
Until one fateful day, seven year-old Caitlin takes off for Cardiff without a word to the Powells, in search of her mother. As night falls and the police continue to look for the young girl Sheryl is distraught and fears she will never see her beloved daughter again…
Available at Amazon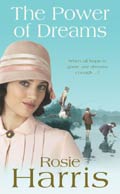 THE POWER OF DREAMS
2006 Hardback, Paperback
When all hope is gone, are dreams enough...? After losing both her parents, sixteen-year-old Merrion Roberts is left to bring up her baby sister. Unable to cope alone, she teams up with Rhonda Rees, a trained milliner, who also has a young baby. They share rooms in notorious Tiger Bay in Cardiff, struggling to make ends meet. In time, though, they are able to open up a little shop and it seems as if life is looking up for both young women. But, fate soon intervenes and they are reduced to living in even greater squalor, barely able to eke out enough money to support themselves let alone their two children. Meanwhile, Merrion's brother and her childhood sweetheart have both gone to sea and she has almost given up hope of ever seeing them alive again...
Available at Amazon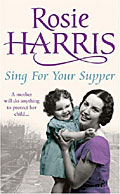 SING FOR YOUR SUPPER
2007 Hardback, Paperback
Karyn and Tudor Morgan have moved from a small mining community to the bustle and noise of Cardiff in search of a new life. Tudor longs to be a star entertainer and so Karyn gets a job leaving her husband to look after their young daughter Delia, as well as doing stints at clubs in the evenings whenever he can.
Until one day Tudor is arrested for begging and Karyn is horrified to learn that he has been busking during the day and taking three-year old Delia with him to collect the money.
When Tudor comes out of prison he gets an honest job but soon he is back to his old ways. And when his life of petty crime quickly turns into something far more sinister it is all Karyn can do to ensure she and her daughter survive..
Available at Amazon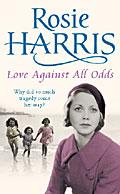 LOVE AGAINST THE ODDS
2007 Hardback, Paperback
Was she always to be fated in love...? When Gaynor's god-fearing father drives her childhood sweetheart away, she's certain she will never love again. But a young German soon helps Gaynor to forget her sorrows until with the war looming, Konrad is forced to return home to do his duty and Gaynor is left heartbroken once more. When her parents discover she's pregnant and insist she cannot keep the child, Gaynor runs away to Cardiff. Penniless and alone in a strange city, she is forced to give birth in the workhouse. Afterwards when she is taken in by a friendly Spanish family temptation comes her way once more and she falls for the charms of Pedro, the eldest son. But just when she thought she'd found love and a chance of happiness again a telegraph shatters her dreams. Finding herself pregnant she is faced with an even greater challenge when Pedro's family refuse to believe the child is his. Thrown out onto the street and at her wits end the future seems so bleak that Gaynor wonders if it is even worth going on
Available at Amazon
A LOVE LIKE OURS
2008 Hardback, Paperback
They shared a secret no one must ever know…

When seventeen-year-old Ruth Davies' father is invalided out of the war in April 1918 and unable to work the whole family has no option but to move to the infamous Tiger Bay area of Cardiff. Not only faced with a life of adversity, Ruth and her mother Caitlin also share a secret, one that no one else must ever know.

Ruth and Caitlin are both forced to find work but earn barely enough to put food on the table let alone pay the rent. And an increasingly neglected young Glynis runs wild. With poverty and disease widespread, Caitlin soon contracts tuberculosis and dies and they have no choice but to move into an even more squalid neighbourhood. But Ruth is still determined to keep their secret, at all costs.

Until their father dies shortly afterwards and an ever more desperate Ruth and Glynis find themselves living hand-to-mouth. And feral Glynis turns to stealing for food with disastrous consequences for them both…
Available from Amazon
THE QUALITY OF LOVE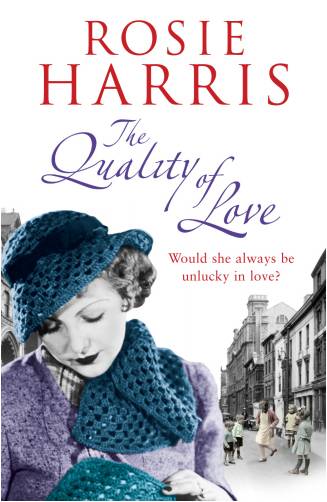 2009 Hardback, Paperback
Would she always be unlucky in love?
The only child of over-protective parents, Sarah Lewis yearns to leave home. Studying hard to please them, she earns a place at Cardiff University. Here she is swept off her feet by handsome Gwyn Roberts, but when she becomes pregnant her parents are devastated and turn her from their door.

All Gwyn and Sarah can afford are two squalid rooms in the infamous slums of Cardiff and Sarah soon realises she's made a terrible mistake. Gwyn becomes increasingly distant and when the baby dies in infancy, he leaves Sarah with little choice but to fall on her parents' mercy.

But just when Sarah is starting to pull her life back together again, she is drawn to the charms of Stefan Vaughan and finds herself in trouble once more…
Available from Amazon
AMBITIOUS LOVE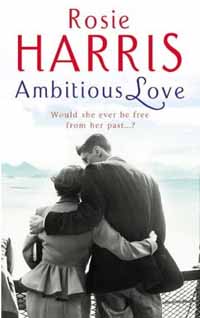 2010 Hardback, Paperback
Fern Jenkins' life is changed for ever when her brother is killed in action and her father dies in a mining explosion. Turned out of their home by the ruthless pit owner, Fern and her mother Wynne are forced to seek a new life in Cardiff.
Whilst Wynne finds work in a factory, Fern attends the local school. But here she is bullied and is soon selling flowers outside Cardiff Central station to help make ends meet. When her mother is taken from her in an influenza epidemic, Fern has no one to protect her from her violent and possessive uncle.
She longs to escape from the brutality and squalor around her and make something of herself. But with no money and her only friend away at sea, there seems little hope of her ever leaving her life of poverty behind, let alone finding the love she so yearns for...
Available from Amazon
A BRIGHTER DAWN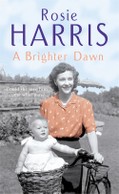 2011 Hardback, Paperback
'One last word of warning, my girl. Keep well away from that Hadyn Jenkins.'

In spite of her father's words of warning, Sharon Pritchard decides to give up everything to follow her heart. However, her new life with Hadyn is anything but easy. Although he is handsome and charming, he is feckless and unreliable. And they soon find themselves sinking ever faster into poverty.
The birth of their son should be a joyous occasion, but Sharon fears for him amongst the filth and despair of Tiger Bay. And when Hadyn's errant ways catch up with him, Sharon is faced with a devastating truth. Can her love for Hadyn survive and will she be able to provide a better future for herself and her son...?
Available from Amazon